Commercial/Food Sites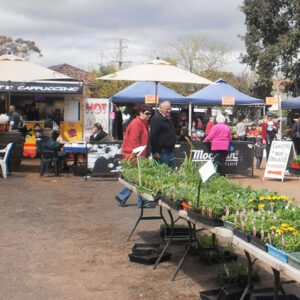 A commercial site at the Bega Show is a great way to promote your business, make sales, meet the community. Sites are available in the Pavilion or in dedicated Zones around the Showground.
Sites are also available for food vendors.
It is important to note that the BEGA AP & H Society reserves the right to deny any applications.
Cost
3M x 3M [minimum charge] $220
6M frontage to main access roadway $275
5-7M frontage along rear access road $220
The above charges include 1 power outlet (e.g. light and computer, not cooking or 3 phase) & GST. Extra power and water are available.
Apply now
APPLICATIONS ARE NOW OPEN – a $75 deposit is required – APPLY & PAY DEPOSIT ONLINE NOW
You must read the Commercial Space Terms & Conditions which includes important information for applicants
Get in touch
If you wish to discuss your requirements please contact us.